I Can't Take It Anymore
Date de sortie: April 16, 2021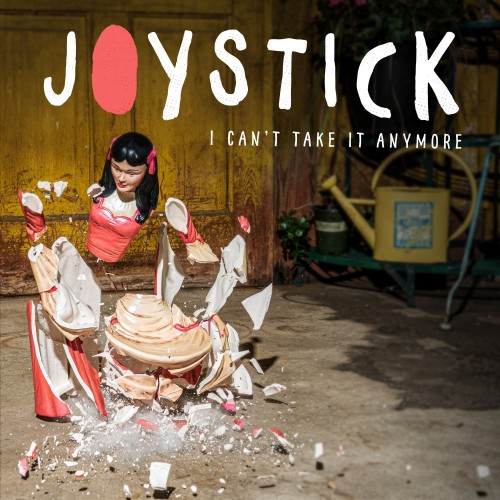 Pistes
1: Retcon
2: Detonate
3: Damage Boost
4: Rinse & Repeat
5: GGGGGhost
6: Parallelograms
7: No Sleep After Brooklyn
8: 7676
9: Carrot & Stick
10: Unscene
11: Semicolon
12: Past Tense
13: Shotz
14: Worm Food
15: I Can't Take It Anymore
I Can't Take It Anymore
Date de sortie: April 16, 2021
Pistes
1: Retcon
2: Detonate
3: Damage Boost
4: Rinse & Repeat
5: GGGGGhost
6: Parallelograms
7: No Sleep After Brooklyn
8: 7676
9: Carrot & Stick
10: Unscene
11: Semicolon
12: Past Tense
13: Shotz
14: Worm Food
15: I Can't Take It Anymore
Click any of the links above to hear the full album now!
And don't forget to check out the limited edition custom colour vinyl
here
!
New Orleans ska punks Joystick are set to release their 4th studio album "I Can't Take it Anymore" on April 16 in collaboration with Bad Time Records and Stomp Records. Their first new album in 4 years has the band at the very top of their game, playing their most aggressive, fun, and introspective brand of ska punk to date. The grit and musical mixture on the record might be purely New Orleans, but the consistent themes of redemption, recovery, and getting your kicks while you can are universal. As with other bands in the New Tone ska movement, Joystick proves that ska punk can simultaneously be a raucous party and a moment of self-reflection, while never needing to slow down enough to figure out which is which. "I Can't Take it Anymore" ducks and dives between breakneck hardcore, anthemic punk rock ballads, and dancehall smashing ska, and will be right at home with fans of Mustard Plug, PEARS, Kill Lincoln, and Big D & The Kids Table.