Toss It Up
Date de sortie: May 28, 2021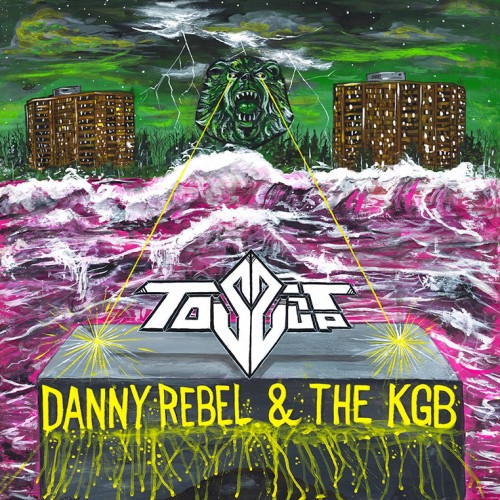 Pistes
1. Toss It Up
2. Move
3. Ugly
4. Crossfader
5. Whispering Eye
6. Toss It Up Dub
7. Move Dub
8. Ugly Dub
9. Crossfader Dub
10. Whispering Eye Dub
Toss It Up
Date de sortie: May 28, 2021
Pistes
1. Toss It Up
2. Move
3. Ugly
4. Crossfader
5. Whispering Eye
6. Toss It Up Dub
7. Move Dub
8. Ugly Dub
9. Crossfader Dub
10. Whispering Eye Dub
Click anywhere to hear "
TOSS IT UP
" now!
You can order some sweet
limited edition vinyl here
!
Danny Rebel & The KGB are back with a bang! Presenting 5 new funked up rough reggae ska rocksteady bangers on the A side, while professor Victor Rice dubs out those 5 songs on the B-side. Fusing elements of Motown Soul, Studio One Reggae and 70's era funk, DRKGB always get the soundsystem thumpin and the dance floor bumpin!