Down & Out In The City Of Saints
Date de sortie: March 12, 2021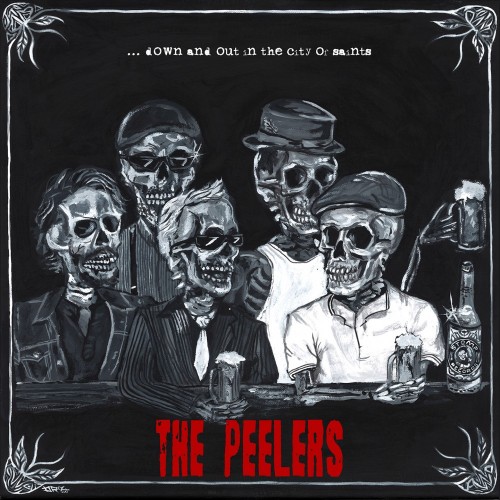 Pistes
1. Give Us A Roar
2. Down and Out in the City of Saints
3. Prizefight
4. Spirits Seldom Sober
5. Stick and Move
6. Rakes Around The Point
7. Glad To See The Back Of You
8. Last Glass
9. Harder They Fall
10. From Here To Halifax
Down & Out In The City Of Saints
Date de sortie: March 12, 2021
Pistes
1. Give Us A Roar
2. Down and Out in the City of Saints
3. Prizefight
4. Spirits Seldom Sober
5. Stick and Move
6. Rakes Around The Point
7. Glad To See The Back Of You
8. Last Glass
9. Harder They Fall
10. From Here To Halifax
New Album Coming March 12!
Click any of the links above to hear "Prizefight"!

'Down and Out in the City of Saints' features 10 songs, recorded in Montreal, Dundee Scotland, and Vancouver between December 2019 and June 2020. In keeping with their more recent material, Dave Barton's songs reflect the North American experience of the diaspora with a tip of the newsboy cap to the Quebecois narrative and the lure of Boston and New York; blending truth and fiction, glory and sport, love and loss, darkness and despair, while introducing composites of individuals, companions, friends and foes met along the punk rock journey.